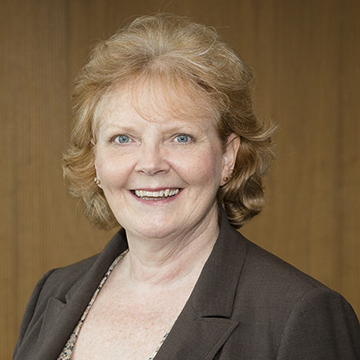 Jane-Porter,-Executive-Director,-Operations,-Amicus-Horizon.png
Jane is Optivo's Executive Director – Operations. She has strategic responsibility for front line services including:
Housing Management
Customer Services
Income Management
Home Ownership
Leasehold Management
Community Development
Social Impact
Financial Inclusion
Jane has worked in housing for over 30 years, starting her career as a housing officer with East Thames HA.

Jane joined AmicusHorizon in July 2008 as Interim Chief Executive of 1066 Housing Association and then also for Rother Homes. Both companies were subsidiaries of AmicusHorizon Group Ltd.

She became Regional Director, Sussex, following the amalgamation of all the Group's subsidiaries in 2009. In 2012 she took on the same role for London, becoming Regional Director, London and Surrey.

Jane was appointed as AmicusHorizon Executive Director of Operations in 2012.

She's also on the National Housing Federation South East Standing Board.