Why Exhibit?
With 8,000 visitors to meet, including all of the G15, 80% of the London councils and 410 other registered providers represented at senior level, your business cannot afford to miss out on this opportunity.
As well as a range of networking events on both days, new exhibition features every year and central catering points, HOMES UK also boasts open plan seminar theatres which, truly integrates the visitor into the exhibition.
.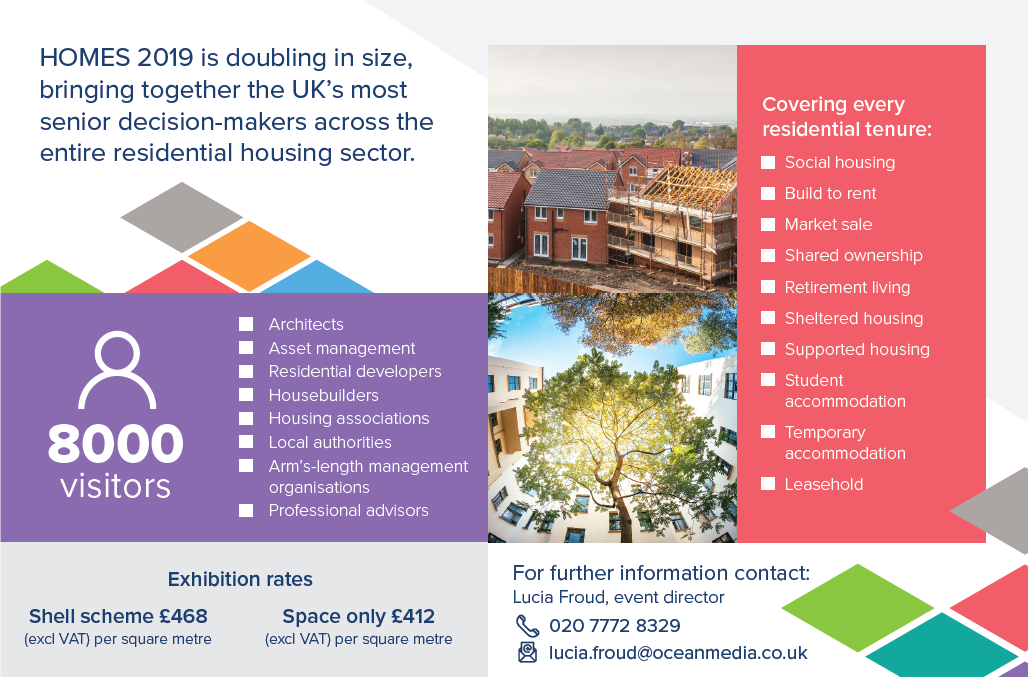 Don't take our word for it...
91%
of visitors were satisfied with HOMES 2018
100%
of exhibitors were satisfied that HOMES 2018 delivered the right target audience for their business
41%
senior-level attendees [director level and above] (+22% YoY)
87%
of exhibitors said they would exhibit at HOMES UK in 2019
100%
of the G15 attended in 2018
88%
of the London Councils attended in 2018
85%
of exhibitors rate the quality of visitors as excellent to good
8000
people that really matter. The highest concentration of housing decision makers of any event in the UK.